Are you looking for mortgage brokers, Melbourne, to help you with your finance? - Ace Capital can help! We are a small, boutique firm, catering to a limited number of clients which ensures our clients receive personalised attention and constant communication in regards to their home loan. We provide: - Home Loans (residential & commercial) - Business Loans - Development/Construction Finance - Debt Consolidation Advice - Refinancing Advice ...and a whole range of other services in relation to investment finance We pride ourselves on being the most trusted and experienced finance brokers in Melbourne, so give us a call today! Ace Capital - your one stop shop if you're looking for a mortgage broker in Melbourne.
finance brokers melbourne
»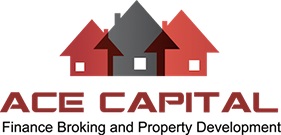 Ace Capital

Address: 10/305-313 La Trobe St Melbourne VIC 3000
Phone: (03) 9021 3764
Email: info@acecapital.com.au
Website: http://www.acecapital.com.au/

Ace capital is a boutique mortgage broker firm based in Melbourne, but serving clients Australia wide. Our experienced and knowledgeable team provide home loan and financial services from residential property loans to commercial and business loans. We also provide financial advice to clients and guide them through more complex situations, such as refinancing, debt consolidation and complicated loans such as mezzanine finance or reverse mortgages. We are a small firm and purposely cater to a limited number of clients to ensure they receive personalised attention and constant feedback during the often slow and unknown loan approval life cycle. Call today for a free initial evaluation and consultation.
Reacties
Reactie toevoegen
Log in om een reactie te plaatsen!